Bo Lars Kasperson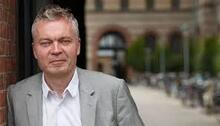 Visiting Fellow (Phil Gorski)
Areas of Interest:
State Formation Theory; Citizenship; Globalization; Social Theory; Political Theory
---
Lars Bo Kaspersen is a professor of political sociology and the head of the department of political science at the University of Copenhagen. His research focuses on the development of states, state-citizen relationships, the processes of globalization, and the change of the welfare state.
Primary Fields of Research
State formation theory, state formation in Europe in a comparative perspective, the development of the Danish welfare state, challenges to the welfare state,  citizenship, comparative political economy, varities of capitalism, large Danish companies, national growth and innovation strategies, globalization, the emergent markets, Danish activities in China, the transformation of the Western democracies, war and social change, Norbert Elias' politiical sociology, relational theory, social theory and political theory.