Demar F. Lewis IV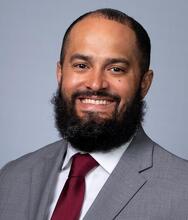 Education:
B.A., International Business, cum laude, University of St. Thomas
M.P.P., Public Policy, University of Michigan
Areas of Interest:
Prisoner Reentry; Policing; Inequality; Race Relations; Urban Sociology; Historical Sociology; Law & Society
Demar F. Lewis IV is a PhD Candidate in Sociology & African American Studies at Yale University. His work examines how historical and contemporary notions of safety influence the ways that Black people organize their lives. Employing multiple methods, Demar's research advances sociological understandings of policing, lynching, racism, and inequality while informing policies that promote public safety and reduce socioeconomic inequalities. For more information about Demar, please go to his website (or click here).
Lewis, Demar F., IV. 2021. "Troubling America's Historical Waters: Towards the Transdisciplinary Study of U.S. Lynchings as an Active Present." Sociology Compass 15(11):e12931. 
Honorable Mention, ASA Theory Section Best Graduate Student Paper Award
Lewis, Demar F., IV. 2019. Book Review. "Doing Violence, Making Race: Lynching and White Racial Group Formation in the U.S. South, 1882-1930." Sociology of Race & Ethnicity 5(3): 440-441.
Lewis, Demar F., IV., 2016. "Transforming the Black Silent Majority into an Engaged Black Majority." Harvard Journal of African American Public Policy 22: 18-20.