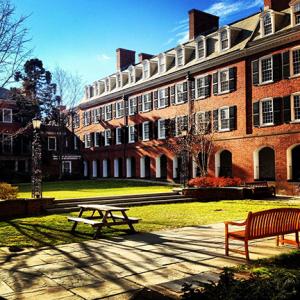 The Sociology department offers four undergraduate programs leading to the B.A. degree: (1) the standard program focuses on sociological concepts, theories, and methods; (2) a combined program allows students to combine sociology with a concentration in another field; (3) a concentration in markets and society focuses on the cultural frameworks, social ties, and social institutions that give rise to markets and that shape economic behavior; (4) a concentration in health and society focuses on how supraindividual factors (including socioeconomic inequality, demographic processes, neighborhood environments, cultural norms, and social networks) affect health and medical care. Students interested in the major are encouraged to contact the director of undergraduate studies early in their academic careers to discuss potential options.
---
Director of Undergraduate Studies
Rene Almeling
Sign up for office hours here.
---
Yale College Links