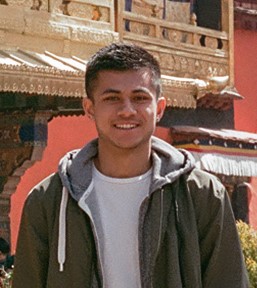 Department News
Undergraduate
Student Awards and Recognition
The Sociology Department is happy to announce that Josh Feng is the 2018 Winner of the Mildred Priest Frank Award for the best B.A. Thesis. Josh's thesis was titled, "Bite-Sized Culture: Culinary Performance, Urban Space and Constructions of Novelty in Taipei's Tonghua (通化) Night Market." Drawing primarily from participant ethnographic work at a shaved ice shop in Taipei's Tonghua Night Market (通化夜市), he examined how vendors' public performances of food preparation, along with the more intimate rituals of customer service, work in tandem with the spatial configurations of shop, market and city to influence what is compressed into the night market sensory experience. The paper argued that these mechanisms inscribe the material products sold at night markets with cultural and symbolic meaning, transforming food-objects into cultural commodities that are imbued with tese (特色), or distinguishing characteristics. These edible morsels of culture articulate a novelty that caters experiences to both local and visiting customers alike.
Josh stated, "It's an incredible honor to be awarded this prize, which will also help support photoethnographic research and Japanese language study next year in Kyoto. I'm excited to continue exploring issues of food, labor and cultural tourism through this work."
Congratulations, Josh!  And Congratulations also to his thesis advisors, Professors Debbie Davis and Rene Almeling!