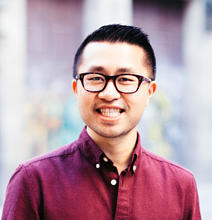 Department News
Student Awards and Recognition
Student Awards & Recognition
The 2021 21st Century Dissertation Prize in the Department of Sociology has been awarded to Dr. Tony Cheng. His dissertation is titled "Policing and the Illusion of Public Input." The award is given to a sociology graduate student whose dissertation contributes to public policy or the public interest.  
With an ethnography of police-community public meetings in New York City, Tony Cheng unpacks the ways in which the police limit and control community inputs. They curate their audience by holding meetings in certain venues, they find ways to ignore certain complaints, and they convert others into calls for more policing and more police resources. Demands for radical change were sidelined, as were more critical voices in the community. Instrumental here is police control over material and organizational resources, their authority over what is actionable, and a range of micro-interactional strategies for ignoring, spinning and pivoting complaints. 
The committee was impressed not only with Tony's ethnographic capacities as an observer but also his innovative use of mixed methods to build a convincing picture when he had been shut out by the NYC police. We thought there was an excellent fit with the 21st Century Prize's focus on issues of public concern and public policy. 
Dr. Cheng will be an Assistant Professor of Criminology and Sociology at the University of California, Irvine starting Fall 2021. Congratulations, Tony!