Alex DiBranco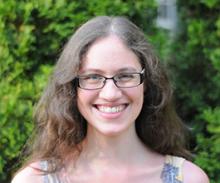 Education:
B.A. Dartmouth College, English (Creative Writing, High Honors), Minor in Government, cum laude.
Areas of Interest:
Religion, culture, and politics; gender and sexuality; social movements; and media and communications.
---
Prior to matriculating at Yale, Alex DiBranco served as Communications Director at Political Research Associates, a social justice think tank that studies the right-wing, working primarily on the Christian Right, reproductive justice, and LGBTQ rights. Her interests lie at the intersection of activism, journalism, and the academy. Alex was an editor and organizer managing the women's and immigrant rights causes at Change.org; has written about topics ranging from atheist military funerals to the student sex column movement as a freelance journalist; and researched torture incidents, HUMINT, and psychology in the Iraq and Afghanistan wars for the book None of Us Were Like This Before.
Publications