Dick Houtman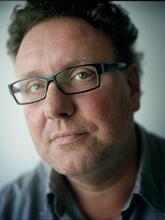 Dick Houtman is Professor of Sociology of Culture and Religion at the University of Leuven, Belgium, and was a visiting fellow at Yale's Center for Cultural Sociology (CCS) in the academic year 2012-2013. His research addresses the manifestations and wide-ranging consequences of a Romantic turn that has profoundly transformed the West since the 1960s, not least the realms of religion, politics, consumption and social science itself. He has published about 200 articles and book chapters and about 20 books on these issues.
His articles have appeared in journals like Review of Religious Research, Journal for the Scientific Study of Religion, Journal of Contemporary Religion, Politics and Religion, Politics and Society, American Journal of Cultural Sociology, Cultural Sociology, Information, Communication & Society, European Journal of Cultural Studies, Social Forces, and The Sociological Review. His latest book, Science under Siege: Contesting the Secular Religion of Scientism (co-edited with Stef Aupers and Rudi Laermans, 2021), addresses contemporary conflicts about the authority of science.
During his stay at CCS in 2023 he plans to complete two books about spirituality, New Religious Movements and the Spirit of Modernity (co-authored with Stef Aupers and Galen Watts) and The Public Significance of the Spiritual Turn (co-edited with Galen Watts), plus a book titled Understanding Cultural Sociology (co-authored with Galen Watts), which addresses the logic and intellectual urgency of cultural sociology. (Visiting Faculty Fellow - February, 2023 to September, 2023).