Olav Sorenson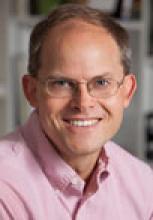 Frederick Frank '54 and Mary C. Tanner Professor of Management and Professor of Sociology
Education:
Ph.D., Stanford University, 1997
M.A., Stanford University, 1994
A.B., Harvard University, 1991
Areas of Interest:
Economic Sociology and Organizations; Methods; Social Networks; Social Stratification.
Address:
135 Prospect St, Room 5534
---
Olav Sorenson is currently the Frederick Frank '54 and Mary C. Tanner Professor of Management, with a secondary appointment in the Sociology Department.
Professor Sorenson's research interests include economic geography, economic sociology, entrepreneurship, organizational ecology, the sociology and management of science and technology, and business and corporate strategy. His most extensive line of research examines how social networks affect transactions, thereby shaping the geography and evolution of industries. Although Professor Sorenson has investigated these issues in a wide variety of settings, including banking, biotechnology, and footwear manufacturing, he has most extensively studied the entertainment industries and venture capital. 
Prior to joining the Yale School of Management, Professor Sorenson held the Jeffrey S. Skoll Chair in Technical Innovation and Entrepreneurship at the University of Toronto's Rotman School of Management. He has also taught at the University of Chicago, UCLA, and London Business School.
Achievements and Awards
Best Paper Award, European Management Review, 2010
Excellence in Teaching Award, University of Toronto, 2008, 2009 
Martin and Lang Award for Research Excellence, University of Toronto, 2008 
Outstanding Reviewer Award, Academy of Management Review, 2006 
Richard R. Nelson Prize (best paper), Research Policy, 2005
Young Scientists Award, International Schumpeter Society, 2005 
Deloitte Award (advised best MBA field study), 2004 
Edward V. Sedgwick III Memorial Award (advised best MBA field study report), 2004 
Selected Books
Handbook of Entrepreneurship Research; Disciplinary Perspectives (with S.A. Alvarez and R. Agarwal, eds.), Springer-Verlag, 2005 
Geography and Strategy; Advances in Strategic Management (with J.A.C. Baum, ed), JAI Press, 2003
 
Selected Articles
"Home Sweet Home: Entrepreneurs' Location Choices and the Performance of Their Ventures" (with M.S. Dahl), Management Science, Vol. 58, 1059-1071, 2012
"Non-compete Covenants: Incentives to Innovate or Impediments to Growth" (with S. Samila), Management Science, Vol. 57, 425-438, 2011
"Venture Capital, Entrepreneurship, and Regional Economic Growth" (with S. Samila), Review of Economics and Statistics, Vol. 93, 338-349, 2011
"The Ratings Game: Asymmetry in Classification" (with D.M. Waguespack), Organization Science, Vol. 22, 541-553, 2011
"The Social Attachment to Place" (with M.S. Dahl), Social Forces, Vol. 89, 633-658, 2010
"The Migration of Technical Workers" (with M.S. Dahl), Journal of Urban Economics, Vol. 67, 33-45, 2010
"The Embedded Entrepreneur" (with M.S. Dahl), European Management Review, Vol. 6, 172-181, 2009
"Bringing the Context Back in: Settings and the Search for Syndicate Partners in Venture Capital Investing" (with T.E. Stuart), Administrative Science Quarterly, Vol. 53, 266-294, 2008 
"Corporate Demography and Income Inequality" (with J.B. Sorensen), American Sociological Review, Vol. 72, 766-783, 2007 
"Brokers and Competitive Advantage" (with M.D. Ryall), Management Science, Vol. 53, 566-583, 2007 
"Social Structure and Exchange: Self-confirming Dynamics in Hollywood" (with D.M. Waguespack), Administrative Science Quarterly, Vol. 51, 560-589, 2006 
"Complexity, Networks and Knowledge Flow" (with L. Fleming and J.W. Rivkin), Research Policy, Vol. 35, 994-1017, 2006 
"Science and the Diffusion of Knowledge" (with L. Fleming), Research Policy, Vol. 33, 1615-1634, 2004 
"Science as a Map in Technological Search" (with L. Fleming), Strategic Management Journal, Vol. 25, 909-928, 2004 
"Interdependence and Adaptability: Organizational Learning and the Long-term Effect of Integration," Management Science, Vol. 49, 446-463, 2003 
"The Geography of Opportunity: Spatial Heterogeneity in Founding Rates and the Performance of Biotechnology Firms" (with T.E. Stuart), Research Policy, Vol. 32, 229-253, 2003 
"Syndication Networks and the Spatial Distribution of Venture Capital Investments" (with T.E. Stuart), American Journal of Sociology, Vol. 106, 1546-1588, 2001 
"The Social Structure of Entrepreneurial Activity: Geographic Concentration of Footwear Production in the US, 1940-1989" (with P.G. Audia), American Journal of Sociology, Vol. 106, 424-461, 2000 
 
Working Papers
"Geography, Joint Choices and the Reproduction of Gender Inequality" (with M. Dahl)
"Picking a (Poor) Partner:  A Relational Perspective on Acquisitions" (with M. Rogan)
"The Who, Why and How of Spinoffs" (with M. Dahl)
"(When) Do Firms Have Social Capital?" (with M. Rogan)