Peter Salovey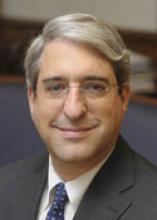 President, Yale University
Address:
105 Wall Street, New Haven, CT 06511
President, Yale University
Peter Salovey is the 23rd president of Yale University and the Chris Argyris Professor of Psychology, with a secondary appointment in the Sociology Department. His presidential term began in July 2013. To read his full biography, please visit http://president.yale.edu/about-president-salovey.