Adriana Ceron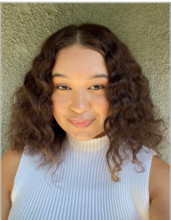 Education:
B.A. Sociology and Chicano/a-Latino/a Studies, Honors, Pitzer College (2018)
Areas of Interest:
International Migration; Immigrant Integration; Stratification and Inequality; Latinx Sociology, Mixed Methods
Adriana is a third-year Ph.D. student in the Department of Sociology.  Her primary line of research examines how Central American immigrants fare in their country of origin and also in the U.S. Her current projects examine the population movement of recently deported Central Americans who intend to return to the United States. Adriana's work has also received generous funding support from the National Science Foundation (NSF), the Yale Center for the Study of Race, Indigeneity, and Transnational Migration (RITM), and the Mellon Mays Foundation.