Benjamin Kaplow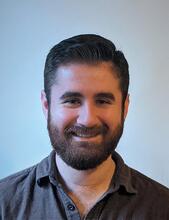 Education:
M.A. Sociology, Yale University 2020
B.A. Sociology, Haverford College, 2018
Areas of Interest:
Comparative-Historical Sociology; State-Formation; Empire & Post-Colonial Transition; Sociology of Religion; Social Theory; Land-Tenure & Agriculture; North Africa
Ben Kaplow is a comparative-historical sociologist with interests in post-colonial state building and American religious movements. His proposed dissertation, Echoes of Empire: State Formation in Algeria and Morocco, examines the durability and continuity of colonial state structures in Algeria and Morocco after independence. This dissertation utilizes an analysis of land tenure and agricultural politics to examine the continuities and ruptures associated with regimes changes in independence.
Ben is also interested in the structure and formation of New Religious Movements (NRMs), specifically American Convert Buddhism, Renewal Judaism, and JewBus. Additionally, he is currently writing a paper on the relationship between religious and scientific legitimation in Energy Healing and other Complementary and Alternative Medicine modalities.