Esther Chan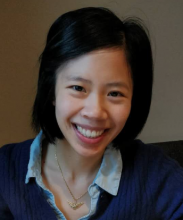 Education:
BA Sociology, UC San Diego, 2012
Areas of Interest:
Religion; Race & Ethnicity; Science & Medicine; Gender & Sexuality; Education
Esther Chan is a PhD candidate in the sociology department at Yale University. Her research has explored religion and its relationship to race, gender, and science. She has published in Public Understandings of Science, Journal for the Scientific Study of Religion, Review of Religious Research, Sociology of Religion, and Sociological Forum. She is currently conducting field work examining issues of diversity in evangelical and secular university settings. Esther uses quantitative and qualitative methods. Prior to coming to Yale, Esther worked with the Religion and Public Life Program at Rice University.
Publications
Chan, Esther. 2015.  "Complementarianism as Doctrine and Governance: Narratives on Women's Leadership among Second-Generation Asian Americans." Review of Religious Research 57(3):435-452.
Chan, Esther and Elaine Howard Ecklund. 2016.  "Narrating and Navigating Authorities: Evangelical and Mainline Protestant Interpretations of the Bible and Science." Journal for the Scientific Study of Religion 55(1):54-69.
Chan, Esther. Forthcoming.  "Are the Religious Suspicious of Science? Investigating Religiosity, Religious Context, and Orientations Towards Science Cross-Nationally." Public Understandings of Science. http://journals.sagepub.com/doi/10.1177/0963662518781231