Gracia J. Lee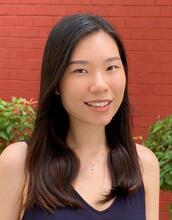 Education:
University of Chicago, M.A. Social Sciences, 2021
National University of Singapore, B.Soc.Sci. (Hons) Sociology, 2020
Areas of Interest:
Economic Sociology, Entrepreneurship, Global Development, Gender, Culture, Organizations
Gracia is a doctoral student in the Department of Sociology at Yale University. She aims to explore global trends in the sensemaking and negotiation of entrepreneurs' identities, and how such processes shape the development of careers, capital markets and public policy.