Muhammad Amasha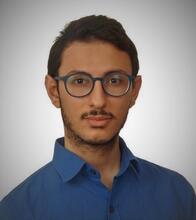 Education:
MA, Sociology, Marmara University
BA, Political Science and International Relations, Istanbul Şehir University
Areas of Interest:
Cultural sociology, political sociology, historical sociology, sociology of religion, sociology of intellectuals, social theory, methodology, Islam, Middle East, Arab Spring
Muhammad Amasha is a sociology PhD student at Yale University. One of his main research projects has focused on Islam and politics in the context of the Arab Spring, publishing on states' religious policies and the ulama's (clerics) engagement with politics. Focusing on key Egyptian ulama, Amasha's MA thesis entitled "Islam, Politics, and the Arab Spring: Toward a Comparative Sociology of Ulama" provides an alternative explanation for the ulama's stances on the Arab uprisings, drawing on comparative historical methods and sociology of intellectuals (Bourdieu's field theory, in particular).
Publications:
Amasha, Muhammad. 2018. Al-Imarat wa-l-Sufiyya fi Misr: Khara'it al-Fikr wa-l-Haraka. Egyptian Institute for Studies. https://eipss-eg.org/?p=33503.
Amasha, Muhammad. 2020. The UAE-Sponsored "Islams": Mapping the Terrain. Maydan. https://themaydan.com/2020/09/the-uae-sponsored-islams-mapping-the-terrain/.
Amasha, Muhammad. 2021. "Saṭwat Al-Naṣ: Khiṭāb al-Azhar Wa Azmat al-Ḥukm (By Basma Abdel Aziz)." American Journal of Islam and Society 38(1–2).
Amasha, Muhammad, Nathan J Brown, Walaa Quisay, and David H. Warren. 2020. Roundtable on State Islam after the Arab Uprisings. Jadaliyya. https://www.jadaliyya.com/Details/41990.
Amasha, Muhammad, and İsmail Yaylacı. 2020. Islamist Movements and Parties in the Algerian Uprising. Istanbul, Turkey: Al Sharq Strategic Research. https://research.sharqforum.org/2020/07/10/islamist-movements-and-parties-in-the-algerian-uprising/