Vanessa Bittner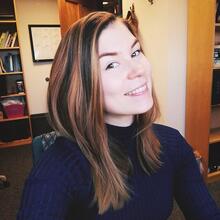 Education:
MPhil Sociology, Yale University, 2020
M.A Sociology, Yale University, 2019
B.A Sociology & Gender Studies, University of Konstanz Germany, 2016
Areas of Interest:
Culture; Controversy & Scandal; Polarization; Social Movements; Media & Communication; Iconicity; Celebrity
Vanessa's research is concerned with controversial icons, and why they polarize audiences. Analyzing cases like Colin Kaepernick and Greta Thunberg, she argues that controversies surrounding these figures are not just celebrity scandals, but tools of communication that drive public discourse and function as proxy battlegrounds for deeper ideological questions. Within this framework, she considers controversial icons to be symbolic "lightning rods", through which audiences imagine themselves, and draw boundaries between themselves and a concrete "Other".