Yining "Milly" Yang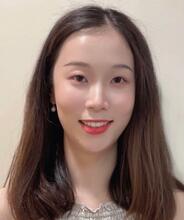 Education:
B.A. with honors in Sociology and Economics (Statistics Minor), Grinnell College, 2021
Areas of Interest:
Family demography, reproductive health, education, fertility, labor market
Milly Yang is a Sociology PhD student at Yale University. Milly received her BA with honors in sociology and economics from Grinnell College. Milly's research has focused on abortion cultures in China and Cuba, abortion policies worldwide, and China's Two-Child Policy. Milly is particularly interested in the determinants of women's fertility decision-making. She is currently studying informal childcare during COVID-19.