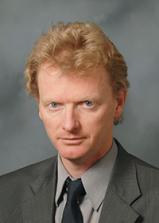 February 12, 2018
Over time every Department will experience a slow evolution. Faculty come and go and areas of research rise and fall seemingly by chance and at generational speeds. Sometimes, however, the changes can be more rapid and intentional. In the Yale Sociology Department right now we are seeing our traditional strengths thoughtfully augmented in ways that were not predicted even a few years ago.
The Sociology of Health, Medicine and Illness stands out as an example. This has long been one of the most illustrious in Sociology as a whole. Yet until very recently it has been overshadowed in our own Department by our more substantial concentrations of excellence. Today things have changed. We have Rene Almeling and Nicholas Christakis on deck as internationally renowned scholars. Next year they will be joined by our new Assistant Professor Alka Menon. Her work explores the intersection of race and plastic surgery. It unpacks and reflects upon the diverse, racialized templates of 'beauty' that can be found in the profession in the United States and Malaysia.
This expansion was carefully thought through with an eye to student demand, the shape of the discipline and our Departmental future. As Chair is it gratifying to be witness to the power of intelligent design. 
Best Wishes
Philip Smith