Peter Stamatov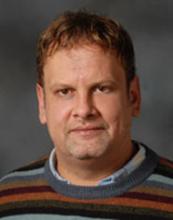 Associate Professor of Sociology
Education:
Ph. D., University of California Los Angeles, 2006
Areas of Interest:
Comparative and Historical Sociology; Culture/Knowledge; Global, Regional and Transnational Sociology; Political Sociology and Social Movements; Religion; Theory.
Address:
493 College St, Room 406, New Haven, CT 06511-8907
Vita:
https://sociology.yale.edu/sites/default/files/cv_stamatov.pdf
---
Peter Stamatov (Ph. D., University of California Los Angeles, 2006) is Associate Professor of Sociology. He works in the areas of sociology of culture and religion, comparative-historical sociology, and the sociology of global and transnational processes. His current research focuses on the intersections of popular politics and religious organizations in early-modern and modern Europe, as well as in the context of imperial expansion overseas. In his earlier work he has addressed issues of ethnicity and nationalism, as well as the political implications of cultural production and consumption.
Recent Publications
Book
Articles
Courses and Seminars
Undergraduate
SOCY130, Social Problems.
SOCY152, Topics in Contemporary Theory.
SOCY306, Empires and Imperialism.
SOCY367, Citizenship and Civic Engagement.
Graduate
SOCY542, Sociological Theory.
SOCY553, Empires and Imperialism.